Gingerbread modeling a lovely floral hat. Yes, she has head tilt, probably from an untreated ear infection before she became ours. It is permanent but doesn't seem to bother her too much.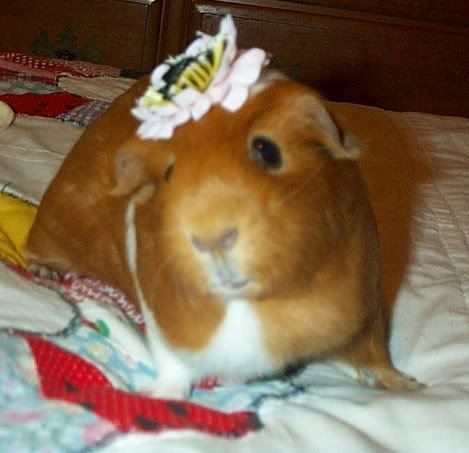 Group snooze on Amy's bed. From top to bottom, Rainbow, Ginger, Magic Panda and Shimmer. See that big floral print in the quilt? Next to the orange next to Ginger, I had JAMS made out of that! My grandmother made them, and also the quilt much later for Amy.



Basil, who is Moonshine and Rainbow's dad. Aren't those widdle piggie wips adorable? The green stain is from eating spinach a few minutes before his photo shoot.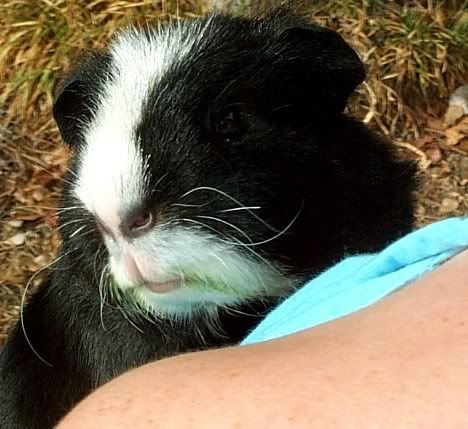 This is Muffin and Chester, looking like they're up to something. I mean, they already knocked over a glass.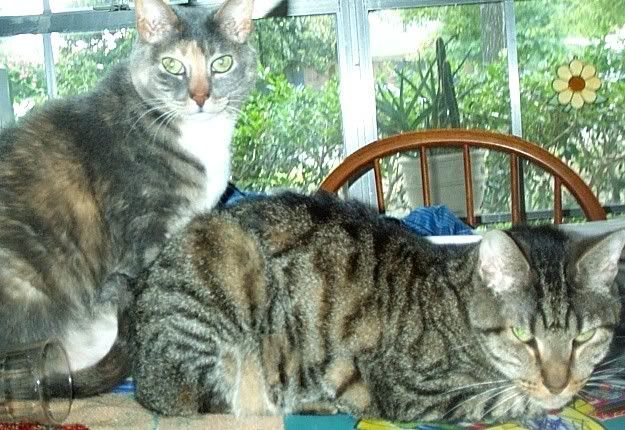 And go here for a truly inspiring post. Crazy Aunt Purl If you are coming to this late, check for August 1st's post. She is an amazing writer, I cannot WAIT til her book comes out this fall!