My buddy Susan over at Blackberry Creek turned me onto this fun game! You go to Amazon.com, choose Books, and then Advanced Search. Put your name in the first box and choose the title with your name in it that suits you best. These descriptions do seem to fit me. I think I've hit the motherlode here with my name and I'll definitely have to read these books, they sound like a hoot!!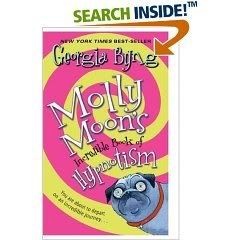 Molly Moon's Incredible Book of Hypnotism
ample funny descriptions (as when Molly finds herself in the Royal Suite at the Waldorf: "She wasn't sure about the Jacuzzi. It was like ten monsters farting in her bath all at once."). But as all wish-fulfillment adventures must go, Molly's life is changed one fateful day, as an arcane book draws out her special talent--she can hypnotize anybody to do anything she wants.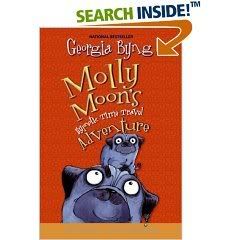 Molly Moon's Hypnotic Time Travel Adventure
If reading a Molly Moon title means navigating a variety of twists, turns, and sudden surprising revelations, then this addition to the series is no exception.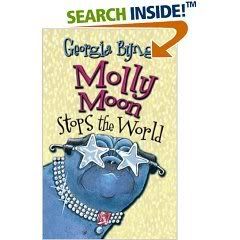 Molly Moon Stops the World
Readers are likely to enjoy this fun fantasy; as long as they don't delve too deeply, they won't notice the contrivances and the many holes in the story.Many elaborate setups and silly reversals of fortune ensue, as Molly and Rocky hunt the villainous Cell. The duo discovers that things are even more dire than expected (could this evil genius really be running for President?), and Molly soon stumbles onto her even-more amazing ability: She can stop time.

This day I'm thankful for rain showers(such as it is). I love to listen to rain falling down but it is a rare thing these days. I'm also thankful that we didn't have Soshie put down. She is not all the way over her injury but she's doing much better than I ever expected!