I am!!! We love to decorate for Halloween here. I love the thrill of finding scary things that really aren't so scary after all. Here is our fireplace, the only place we'll put Halloween stuff this year until Halloween Night when the trick-or-treaters come.



I found this vintage Jack O'Lantern last year at the local Methodist church junk sale.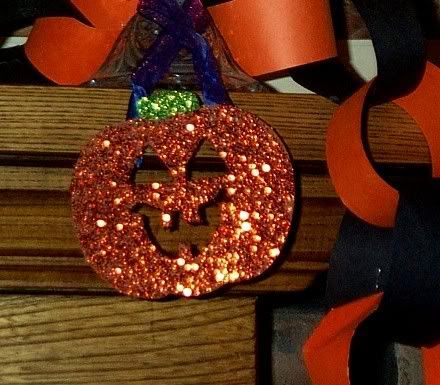 We bought wooden cut-outs, and glitter and had a paint 'n' glitter session yesterday afternoon, isn't he cute?




I did the paper chain Friday. My grandmother made the ceramic Jack O'Lantern and my dad did the pastel farmhouse scene many years ago, I think it looks spooky! The needlework owl is another junk sale find from this year's sale. It cost a whopping FIVE dollars!




My mom made this cute cross stitch wall hanging for us a few years ago. It is one of my favorite decorations and I have a Santa one she did for Christmas too.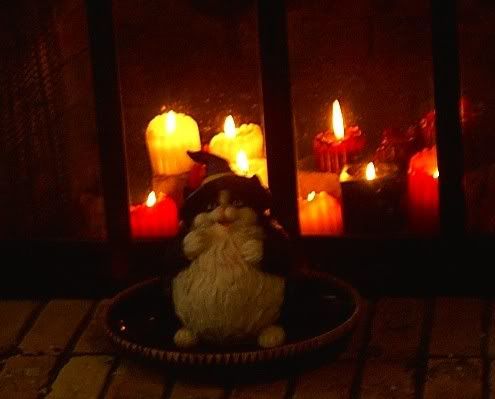 I don't like to have fires in the fireplace because it is rarely cold enough but the candles look great in it. The cat was a find from last year.




Here it is all put together. I have a piece of fabric that I'd like to put with this and some green spider web stuff but haven't located either one yet. I'm sure we'll add to this over the week.



Here are the girls and I from several years ago, Amy had already taken off her forest queen costume though. Sarah was 2.5 years and had just cut her hair all by herself!