I made these to hang on our front porch for Halloween night. Their harnesses will attach to the lip at the top of their heads and hang from hooks screwed into the porch beams. They are made from old light fixture globes, painted with plain old craft paint and glowed-up with candles.

Here they are!

Calvester and Franklin.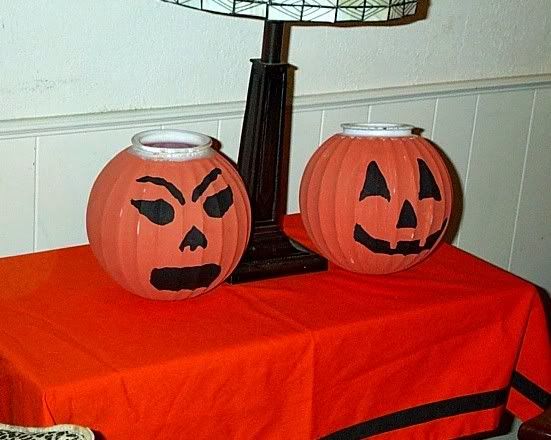 Calvester.



Franklin.



Even though Calvester looks like the mean one, Franklin is capable of pulling more tricks. His candle wouldn't stay lit so I can only show you what Calvester looks like all aglow.


Isn't he SCARRRRRY?