But first, I had to do a massive restructuring of the China Cabinet. We cleaned it out a few weeks ago so it could be moved to allow for the Christmas tree. I'd seen several bloggers post pics of their own lovely hutches with paper or fabric as a backdrop for their collections so I went in search of paper. Found it at Hobby Lobby, 1/2 off in fact.



(china cabinet before move)

I took the rest of the stuff out, cleaned the shelves, taped the paper up and reloaded it with only "china" type stuff. We've decided to put a glass door on one of our bookshelves and make it be our rock cabinet.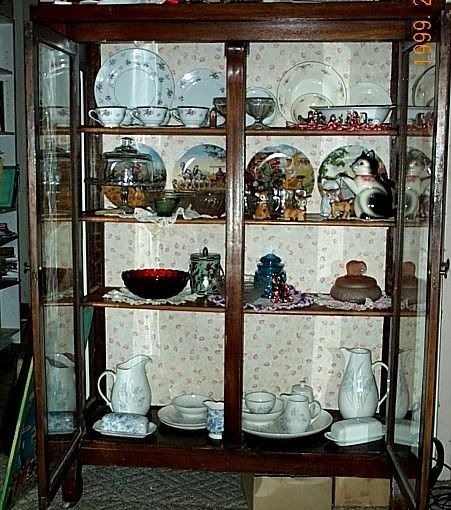 (mostly full)

Then I thought, maybe I should decorate it for the holidays...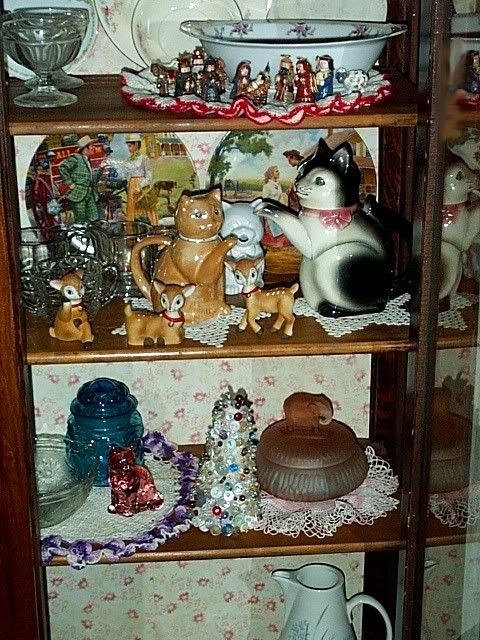 (the deer-aren't they sweet?- decided to move next to the button tree, which took me hours to complete-never again)

Mark got the house lights up but we'll need a fuse or two for the ones on the back. Our neighbors across the street have their runway up.

I also hung up my(mom's) Joan Walsh Anglund calendars from the early 1970s.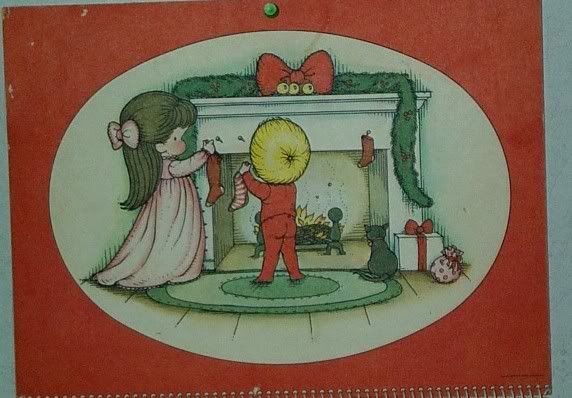 (this and the horseback tree haulers are tied for my favorites)



(this is my second favorite)

All this while biting my nails over the Cowboys game, so glad they won!!!!

Now I'm off to make more pizzas for our dinner and chill out on the couch.