First, don't think I could have lived another minute without this news:

You Are a Yule Log

While you do have holiday spirit, you have a secret, heathen past.
I can't take pictures of the beautiful cardinals and other winter birds we feed on the front porch. The window is just too dirty and they are too skittish. But yesterday we enjoyed the company of this critter. This was the best I could do with the screen and filthy window!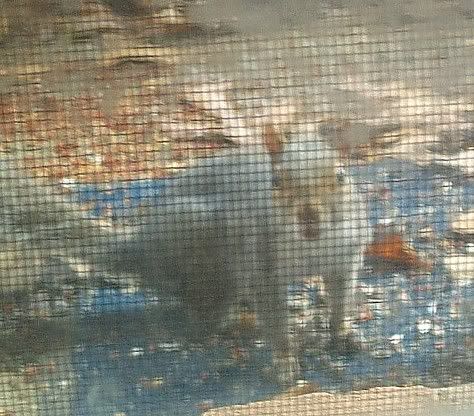 (Sandy Cheeks?)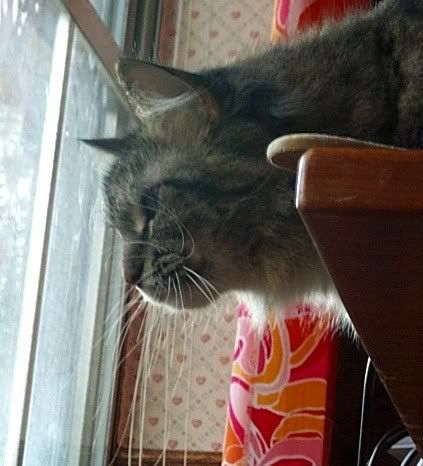 (Rosie watching from the table)
(Rosie just about to burst with excitement)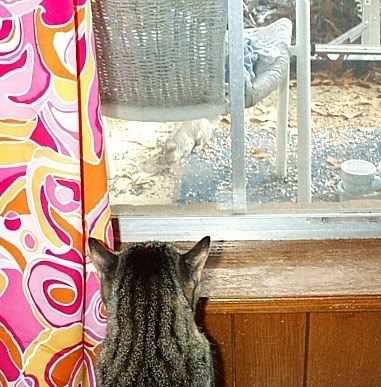 (Ruby was a latecomer to the show but just as enthralled)
Speaking of other visitors, my parents are leaving for Oklahoma this morning. We wanted them to stay here longer but my dad is anxious to get back to North Carolina. Last year the kids and I went back with them for 3 weeks but Ryan has some doctor appointments(his broken arm and adenoids) that we have to be here for. I think we're planning an April or August trip, depends on if Mark wants to train for the Asheville Citizen Times half-marathon or the 10K Springmaid Splash trail run. I'm betting on the 10K, he really enjoyed that run.
We are going to try and get the lights off the house and possibly take the tree down. Amy and I are really sick so it might end up being a two day job. I managed to get my parents' afghan finished last night but still have most of the ends to weave in(I'm sending a yarn needle and instructions with mom). My lovely and sickly helper modeled the afghan this morning.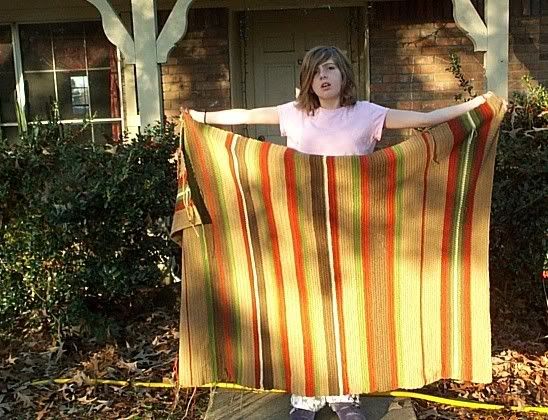 (it measures approximately 66x40 inches)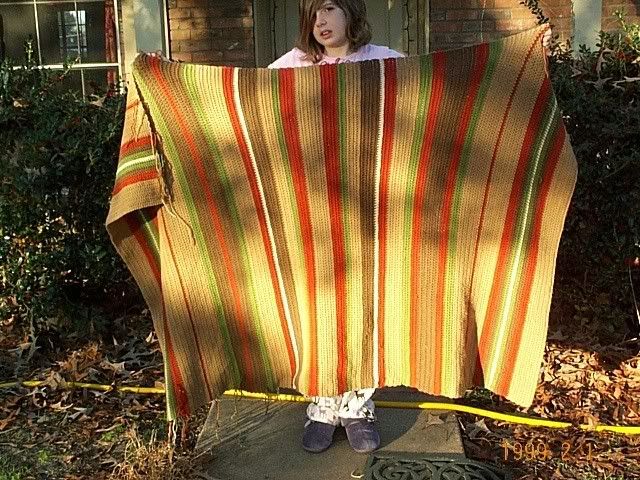 (its also symetrical in several ways)