(I don't mean to take away from Soshie's passing~click her name or scroll down~, but I realized that I am 3 posts shy of having 100 for my first year of blogging. Expect 2 more today to get me there.)

My mom had it quilted by a quilting buddy of hers in North Carolina. I LOVE the quilting design she used! The pattern is "Confetti" from Super Simple Squares by Lyndia Milligan & Nancy Smith. I used fabric from my stash plus some salesmans samples my mom gave me and a purchased border. It is HUGE, probably could fit a king sized bed if need be, but almost like a bed spread on our queen bed.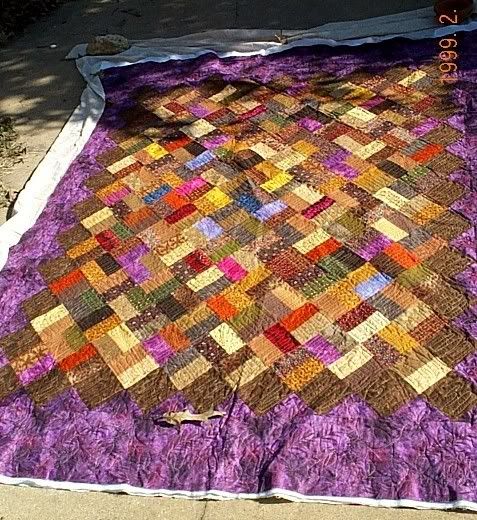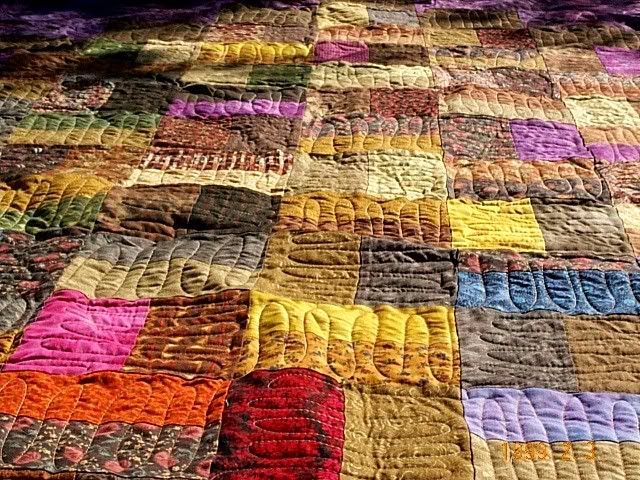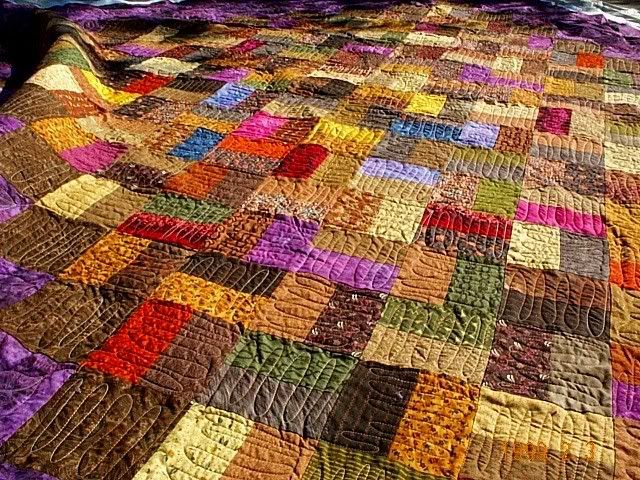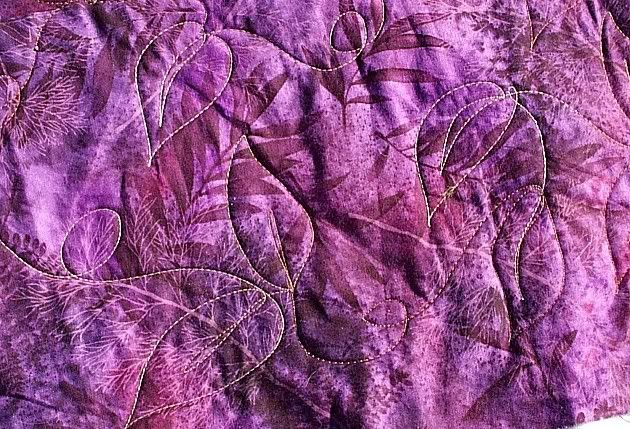 Now I have to bind it and get a bed(frame) to use it with. We're on a mattress and box spring on the floor now. It is too long to use like that.